Hola, amigos. I know it's been a long time since I rapped at ya, but I've been busy stealing shtick from columnists on
The Onion
. Nothin' much in the inspiration-bin this week, so I'll just knock out a couple of things.
First, I saw
Ug, The Caveman Musical
this week, and it ruled! Kicker Of Elves was in it and did a bang-up job, wish ya could've seen it. He even got to play some guitar, way before they were even invented. Now that's showmanship! If we're lucky maybe he'll blog with some backstage stories when it's done its run (I drop hints!), 'cuz I bet a lotta funny stuff happened, given the crazy sets, almost-nekid folks, and smoke blowing around and stuff. Very cool, I'm very glad I went.
And now, some bad news. I just learned this week that a major punk-rock icon died… and I'm not talking about Malcolm McLaren, who was pretty much of a silly git who was interested in fashion way more than music. Nope, I'm talking the longest-running
MaximumRockNRoll
columnist
Bruce Roehrs
, the guy who reviewed all the (non-Nazi) skinhead music. He was my favorite columnist (and it's tough to beat out George Tabb), and I know I mentioned (
and tried to copy
) his distinctive, bombastic style of reviewing here once. Bruce was hella-fun to read. Not only was the music he recommended reliably good and his descriptions of it dead-on, but his enthusiasm was infectious... so much so it was lovably hilarious.
His picture at the head of his column had him looking calm, mild, even rather kindly-looking, while the wildly-contrasting prose was a extremely funny stream of completely uninhibited, excited, profane, sometimes even threatening hyperbole about bands and music. It always reminded me a little of
Herbert Kornfeld
in The Onion, but serious. There was no pretention or art in his writing, really, but he still had a gift for it. Reading him, you always got the feeling he was talking directly to you, and probably holding a fistful of your shirt while he did it. He could make more of a point about music by just saying the word "Fuck!" than I can with ten paragraphs about a CD. He loved lyrics as much as I do (usually half his content was lyrics, which is actually pretty useful in album-buying from my words-oriented viewpoint). He usually started columns with "You fucking punks and skins are in luck!" and ended them with "See you fucks at the bar!" From everything I've read about him, he was also a helluva nice guy and a real class act.
Anyway, Bruce never failed to make me laugh, but also never steered me wrong on any album he suggested. I'm not sure what he died of (he was 59 years old, but worked as a carpenter so he was probably in pretty good shape), but it sounds like natural causes. Anyway, I'm gonna really miss reading him every month. Just as a tribute-thingie (and because it's hilarious!) I'm going to go through some of my old MMR's and copy a few lines out of some of his columns here, just so you can see why I liked him so much. Since Bruce understood printing lyrics to promote/ pay tribute to things he loved, I don't think he'd mind me quoting him heavily. Hope not, anyway, 'cuz this guy's record-reviewing was so fun I just gotta share it.
===============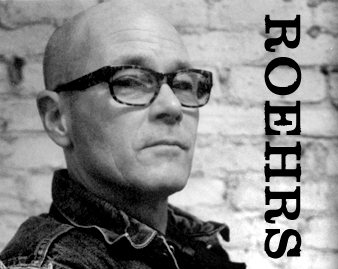 "Fuck! You lucky fucks! 86 MENTALITY, one of the hardest of the hardcore/skin/street rock bands to grace the airwaves this decade, has released a compilation on Grave Mistake Records. … For you who are not familiar with 86 MENTALITY, this hardcore band crushes your skull the second the music starts. This music is highly recommended by Mr. Carl Cordova, renowned hardcore enthusiast. The singer, Mr. Steve Clark has one of those rough, deep, guttural vocals that fucking rips your ears off! We're talking gargles with broken glass and whiskey here; on top of these intimidating vocals are ferocious guitar leads by Matt Moffatt. The bass thunder is provided by Eric Judycki with excellent drumming by Jason Halal, anchoring the whole sound. This is great shit!
The sound that 86 MENTALITY unleashes on you is unspeakable brutal. This is not for the weak of heart or mind -- this is not recommended for you casual warped tour dribble dicks. This is hardcore for aggressive males who like to play rough. The lyrics are equally unapologetic.
***
Side B of this excellent split EP introduces you to MARCHING ORDERS from Australia who cranks out two fucking Oi! hammers for you skins and punks. This shit is powerful chugging Oi!/street music, with lots of bile and bristles and yet the songs remain catchy and tuneful.
***
Holy shit! TKO Records from Orange County, California, USA has a raging split CD for you troublemakers! … Next up you have the KRUM BUMS here to ruin your pathetic little world. The servants of Satan lurch right in "In Sickness We Prevail" with desperate vocals and masterful guitar skills. The band sings along to punctuate the song. Song two by the KRUM BUMS is "Misery." The evil spell these fucks operate under is thicker than ever! The goddamn vocals are those of a man possessed! The guitar player weaves an inescapable net of darkness and doom around you. Happy-go-lucky punks, you are out of luck!
***
TOMMY AND THE TERRORS polishes you off with "Avoid the Noid!" This record rocks your world and makes you think -- what a novel combination! Job well done, TOMMY AND THE TERRORS! Well done TKO Records!
Greg and THE BOILS from Philadelphia, Pennsylvania have a fistful of melodic Oi! And street punk ready for you cretins! TKA Records has released THE BOILS twenty-five song opus
From The Bleachers
for your holiday entertainment!
***
KYRE & DUUNARIT from Finland have got a fucking outrageous dose of dangerous rock and roll for you fucks! This perverse skinhead EP has nine socially unacceptable songs that are both melodic and threatening! Since this is sung in Finnish, American skins will have to just fucking go along with it. The gruff vocals combined with the brutal guitar/bass/drum assault will have you tapping your boot on the bar-rail. The enthusiasm is quite clear. These fuckers actually know how to play their instruments! Fucking great!
***
Fuck yes! HELLSTOMPER continues to pummel you through O.N.S. about a woman who betrayed her man, and "Mexas" about a hot love affair with a beautiful woman -- "She took me to a graveyard and stood namked in the night/ When I looked into her coal black eyes I saw the fires of hell burn bright." Yeah! HELLSTOMPER can really turn a phrase!
***
Attention you fucks! News from the Confederacy of Scum headquarters: ANTiSEEN, BEFORE I HANG and JOE BUCK YOURSELF cut an ugly swathe across Texas, Oklahoma, Tennessee, Arkansas and the hinterlands! With Messers. Clayton and Young at the helm, ANTiSEEN stormed across the southland, adding three new destructo rock locations to their resume. For the first time, the purveyors of the most dangerous rock 'n'roll in the United States of America have taken their poison to the heartland of the South. … The San Antonio stop included a respectful tour of the Alamo at 3am in the morning; surprisingly the federal marshals were very accommodating of the members of ANTiSEEN when they wanted to visit the revered location at such an unusual hour.
***
Fuck Yes! DEEP SLEEP has emerged again as a force to be reckoned with! These melodic/destructo fucks are bent on turning modern music on its ear! Nothing is clear. Nothing is in sync. Nothing gels as its supposed to! This punk rock starts and stops at inappropriate times -- this makes it that more exciting! This is discordant, out of kilter punk! You need this world of shit EP!
****
Fuck! TIME TO ESCAPE! These maniacs are completely out of touch with reality! Their music is steeped in the juices of Satan and his minions on the "Cost of Living"EP! These cretins howl and leave behind a noisy mess that will make you feel very uncomfortable. TIME TO ESCAPE has accomplished their mission! The fans are extremely uncomfortable now! The five songs on "The Cost of Living" EP all clock in at under two minutes. It does not require a long ballad for TIME TO ESCAPE to make its point!
***
Hey skinheads! Listen up! A welcome reissue from TKO Records is on the street this month -- a CD reprising the
Clockwork Orange Horror Show
EP originally put out as a double seven inch by Vulture Rock Records in 1995. Holy crap! This fucking material has stood the test of time! … Song two is "You Better Beware" with a chorus that cautions the young skinheads as they venture out. Song three drops the mother fuckin' bomb on you punks and skins! "War On The Streets" is still a staple at TEMPLARS shows today -- this song ranks up there in the pantheon of TEMPLARS songs that light the short fuse in the crowd -- the kids go fucking crazy! Go to a TEMPLARS show to see for yourself. Every single punk and skin will rush to the lip of the stage and sing every word with the fist in the air! Now that's great entertainment! … Song five is "Teenage Warning" -- a cover song selected from the work of one of the flag bearers of anti-fascist skinhead music, THE ANGELIC UPSTARTS. This version is extremely powerful and draws a political line in the sand early in the TEMPLARS career. There can be no doubt where the TEMPLARS stand on racist/Nazi skins. These individuals will simply not be tolerated.
***
Hohnie Records from German has a fucking great EP out for you fucks right now! This Finnish punk band features male and female vocals and this little tramp blisters the planet!
***
Hey punk! Pay attention! Those evil fucks with the unrepentant metal guitars, THE HOOKERS, are coming blasting into your house to destroy the tranquility!
***
Go see HELLSHOCK when they come to your town! You will be reduced to quivering protoplasm.
***
SKITKIDS from Sweden have a fucking skull-crushing new EP available for you punks! This raging hardcore 7" is entitled
Valkomna Till Paradiset
and the moment the needle touches down on the wax, you will be up thrashing your boots off with your fist in the air. Great shit!
***
Holy fuck! LOGIC PROBLEM from Carolina has a seven-inch out that will demolish your little pea-brain! Daniel (ex-CROSSLAWS) and his top quality Sorry State Records label have brewed up four songs that damn near tear your ears off! LOGIC PROBLEM comes to destroy everything in their path! …. This is an unbelievably powerful hardcore hammer! The beating continues with the final song, a furious thrash exercise called "Mk Ultra"! Whew! You have now been thoroughly clobbered by one of the most vicious punk bands currently performing!
***
Fucking look out you D-beat punks! The La Vida Es Un Mus label has a crushing new 7" for you! The ANGER BURNING "Warcharge" EP has the blistering DISCHARGE chaos that you need This EP storms the gates with the first song, "War Never Changes." Fucking brutal! Song two on side A is called "Destruction Never Ends" and this song continues the relentless D-beat assault. ANGER BURNING sings: "Soldiers crawling and dying of toxic gas, all made up by human hands…" Those are fucking rough lyrics!
***
It is just as Mr. Al Quint predicted! Painkiller Records will destroy your safe suburban nightmare! The new moral threat from Painkiller is the band WASTE MANAGEMENT from Brighton, Massachusetts and the immediate environs. These straight-edge fucks are so filled with hate! It's as if a beautiful black blossom of animosity was unfolding right before your eyes. The extremely negative attitude of WASTE MANAGEMENT is quite refreshing! The kernels of wisdoms just keep spewing from these 24 year old men. Check out "On Dead Weight." "Talking shit is what you're about… Don't like it? Get fucked! There's the door - you're out!" Fuck yes!! On "Bad Medicine" WASTE MANAGEMENT don't mince words: "Smoke it, drink it -- Escape from reality/ Medicate - Hide from your life / Medicate - Cover it up/ Medicate - mind destruction." Yes! Do you fucks get it?
***
That'll give you the fucking creeps! On this new SOCIAL CIRKLE EP the vocals soar and the guitars boil over the lip. This shit will make you behave badly. The infectious music spouts off like well-crafted journeyman punk. You soon realize that these men are seriously disturbed. The words give it away. The anguished vocals confirm your suspicions -- These are troubled individuals. You can adhere to the wisdom of Mr. Michel Bastarache: If the band is not right in the head… you will receive top-quality punk rock!
***
Fuck you hippie punks! BRAIN KILLER from Allston, Mass. Has unleashed a devastating demonstration cassette on you hapless fucks! … All rules were dismissed when this violent purge was harnessed!
***
A full-scale brain attack! The music on this demon is a chunk of black-hearted punk -- the music builds up in a crazed sort of furor. Fuck!! This band will grab you by the throat and throttle your ass! The next fistful of venomous songs will disturb you safety punks!
***
This shit will make you uncomfortable immediately!
***
Song number nine is a heart-broken song of disappointed love called "Rat's Ass." It would appear that the male protagonist got kicked to the curb in this relationship!
***
Look out fuckface! Sick Thought Reocrds presents HERE COMES TROUBLE with their new
Get Fucked
EP! This shit is so raw, so fucking primitive, you might have a dangerous negative reaction! This is dirty punk for bad people with absolutely no redeeming social value! The
Get Fucked
EP starts off loud and boisterous with "Left At The Right." Fucking A! This trashed-out, shouted hardcore will burn the hairs off your earlobes! When you hit song two, "The Kids Are All White," you realize you are in deep shit! This is unhealthy guitar blasphemy sandwiched between unsavory vocals that will make you uncomfortable! You are well aware of Sick Thought Records ability to cause nausea and this EP continues the infection! The DANNY GLOVER EP demonstrated how low Sick Thought Records could stoop! We are speaking of the lowest common denominator known to mankind! Fucking balls-out rock'n'roll with a capital R!!! Song three is "Fuck You… I Have Enough Friends!" Do I need to explain the sentiment of this song to you dimwits? … The guitars boil and the vocals drag you down into the doldrums! This music is an unpleasant reality check for you suburban pop punks! There are no reassuring positive parts on this slab! … Rarely has a band cranked out so much rank pessimism on such a short EP! HERE COMES TROUBLE commands the superior skill to make the listeners unhappy! This is a fucking great record from a label that is determined to undermine any false optimism that American youth might still have. Get this EP or suffer the consequences!
===========
I may never see Bruce at the bar, but I'll remember him whenever I listen to any Oi! that pummels me into an uncomfortable mass of protoplasm or makes me want to behave badly. And it'll be a long time before I stop looking for him when I open an issue of
MMR
.